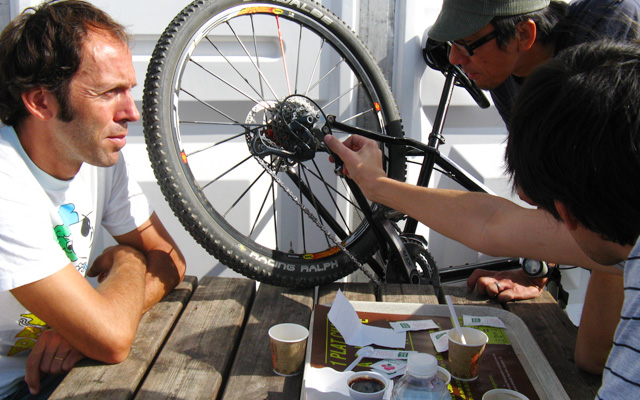 Leon Bike is the product of the passion for bikes shared by a group of French and Japanese professionals.
From ideas based upon their natural, slow lifestyle and intended to meet their hopes for a better future,
extensive discussions were undertaken to produce the highest quality bicycle.
Now, after 4 years of exhaustive design and testing they produced a bike totally without compromise.
The French-Japanese co-produced new brand is ready for world-wide release.
Leon Bike possesses a highly refined design that aims to stay current for ten years without needing a model change.
It is designed to be recyclable, reusable and produced with a small environmental impact.
In a world first in the cycling industry, Leon Bike proposes to take responsibility for its products, may it become unwanted, by collecting and reusing them.
The title "The Classic from its Birth" is indeed appropriate for Leon Bike's SUB.
From MTB championships to everyday use; whether riding fast or slow; wherever, whenever one rides this one bike will be comfortable and fun.
With this versatility in mind, Leon Bike's debut model name reflects a new category – the Sports Utility Bike (SUB).
This one bike is enough; it contains all the joy of cycling in one complete package.